If you have been looking for preschool learning activities, but aren't sure where to start, this article is for you!
I did home preschool with my son until he went to Kindergarten, which was this past fall, and I'm currently teaching my daughter from home.
With my son, I was a first time stay-at-home mom and felt the pressure to prepare him for Kindergarten.
It wasn't always easy teaching him from home, but it's extremely rewarding seeing how well he is doing in school now.
It was definitely time well spent! So I'm a huge believer in preschool homeschooling.
Although I believe in home preschool, at times I lose motivation to teach and create ways to keep it fun and interesting.
*Disclaimer: This post contains my Amazon referral links and other referral links as well. I will receive a small commission at no cost to you, if you purchase through one of my links or banners. Thank you so much for your support! Please read my  referral link disclosure to learn more about it.*
I recently purchased this preschool workbook to help me, but I still like to teach my kiddos through hands on activities. 
That's why I decided to put together 20 fun preschool learning activities from other amazing mom bloggers that you can also use for your child.
These preschool educational activities are great for developing a child's fine motor skills, holding a pencil correctly, hand-eye coordination, and so many other important child development skills.
Here are 20 preschool learning activities from some of the best mama bloggers around, that your child will enjoy!
Preschool Learning Activities:
Number Mats for Duplo Blocks – Life Over C's has created an awesome way to teach your preschooler how to count from 1-10.
This fun interactive printable will allow your child to grow their fine motor skills by using duplo blocks to create the number on the free printable that they provide.
So be sure to download it at Life Over C's.
Ice Cream Math – Mary Catherine from FUN-A-DAY, came up with a fun way to teach math to preschoolers.
This math activity is such a fun way to teach your little one how to count. Especially if your child loves ice cream! I really like this learning activity because it involves tongs.
Using kids tongs help strengthen your child's hand muscles, which will prepare him/her for scissor cutting, writing, and many other important milestones things. 
Q-Tip Number Tracing – Veronika from Toddler at Play, came up with a super simple painting number activity that your child will love!
I'm definitely going to let my daughter try this one.
She loves anything that involves paint.
I like this preschool activity because you can go up to as many numbers as you want.
I will probably have my daughter do hers on a this type of paper so that she can go up to 100, and we can practice number identification.  
Bingo Colors Printable Game – Nadia from Fun With Mama, created a bingo printable game for preschoolers to identify their colors.
This is a great preschool learning game for early learners.
You can use colorful buttons, colorful paperclips, pom poms, flat marbles, or anything else that you may have around the house.
Just make sure your little one doesn't put any of these items in their mouth as they can be a chocking hazard.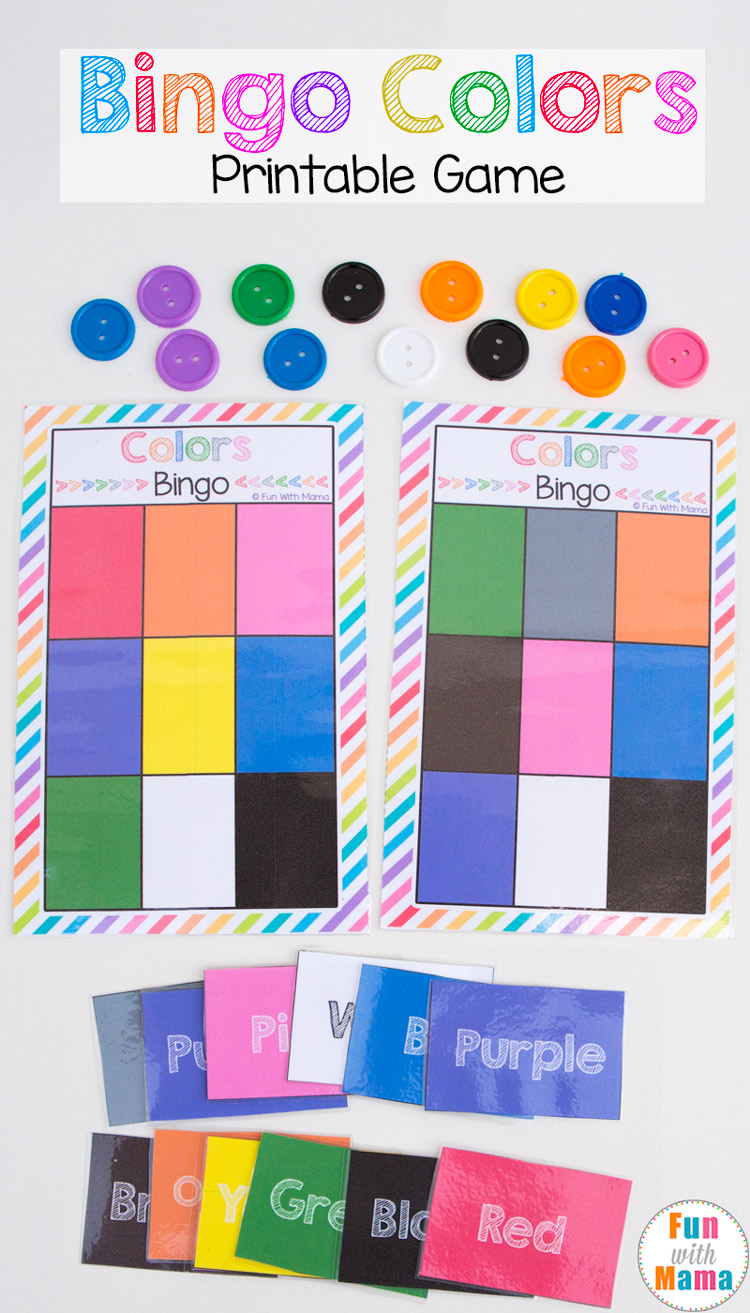 Egg Carton Activities for Toddler & Preschoolers
Here's simple but fun pom pom activities your toddler or preschooler will love!
I (Zaneta The Work At Home Mama) came up with this simple pom pom activity to help my daughter strengthen her pencil grasp and build her fine motor skills.
You will love these mess-free, no-prep pom pom activities for your kiddo!
These pom pom egg carton activities for toddlers and preschoolers will help your child develop fine motor skills, hand-eye coordination, sorting skills, color recognition, create patterns, counting skills and so much more!
Letter Hunt – Susie from Busy Toddler, has a great literacy activity for toddlers that will teach them their alphabets using fun foam letters.
This preschool sensory play activity will be sure to keep your child busy while you prepare a meal.
If you don't mind the mess it may cause with the cornmeal, then you should definitely try it.
Fine Motor Alphabet Activities – Christina from Mrs. Winter's Bliss, has an awesome guide for fine motor skills for young learners.
This fine motor alphabet activity will help your child build hand-eye coordination while practicing their alphabets.
With her alphabet preschool worksheets, you want your child to fill in the alphabets with fun objects to make the shapes of the letters.
You can use small erasers, dot markers, paint, wikki sticks, or anything else you have around the house.  
The Slap Game – Victoria from Mom Life Made Easy, came up with an exciting preschool learning activity for the child that just won't sit still (This would be my son at times!).
If your child likes learning standing up or moving around, this learning game is perfect!
You would need a chalk board stand or dry erase white board. You can practice letters numbers or shapes for the slap learning game.
Once you write a few random letters numbers or shapes, call out which one you want your child to slap.
This will help your child with letter, number, and shape identification skills.
Fingerprint Caterpillars – Kelly from Typically Simple, created a Free printable to help your child identify their numbers.
The only things you will need is Kelly's free printable and finger paint. 
If your child is a lover of all things paint, this number awareness learning activity will keep them excited to learn.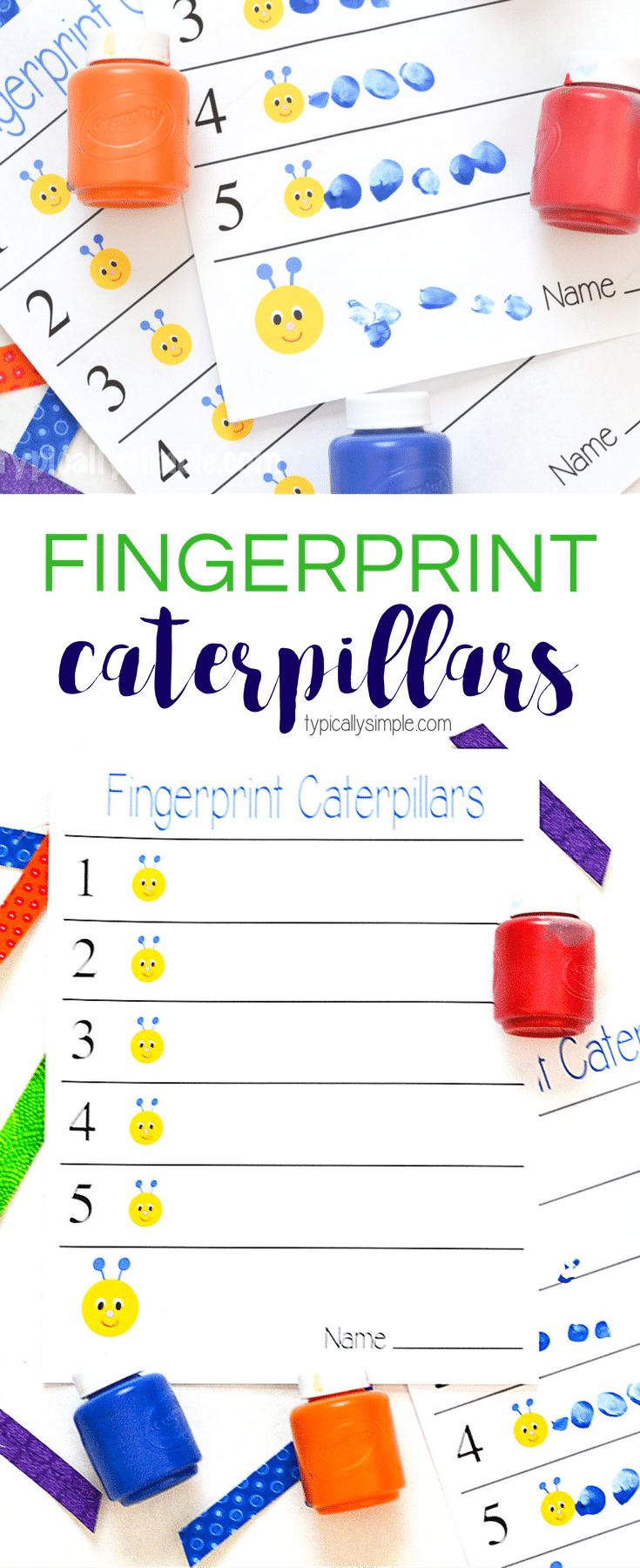 A to Z Letter Mazes – Becky from This Reading Mama, created Free A to Z alphabet printables to help your little learner to find letters.
The point of this preschool learning activity is to teach your child how to identify different letter fonts for the same letter.
This is a great activity for kids who already know their alphabets and how to recognize them.
The only things you will need is Becky's free printable worksheets and color counting chips for your child to place on the letter that they find.
Printable Sight Words Worksheets – Nastaran from Nastaran's Resources, has a few Free sight word printable worksheets to get an early start on reading.
These worksheets are perfect if you are ready to begin teaching your child to read or have already started, but want additional practice for your preschooler.
Fun Preschool Activities:
Cutting & Coloring Pack – Viviana from Totschooling, created a free cut and coloring pack for your little one to get scissor practice.
This is a great activity for scissor cutting practice if your child is just learning how to properly cut or needs more practice.
Just be sure to use children's safety scissors to protect their little fingers.
Number Formation Tracing Cards – Sarah from Stay at Home Educator, has free number formation card printables that will help young learners how to write numbers.
This activity is perfect for toddlers and kids who are beginning handwriting, and need to practice letter tracing and number tracing.
They can also use crayons, markers, colored pencils, or paint to complete this preschool learning activity. 
Caterpillar Name Activity – Mrs. Jones from Mrs. Jones Creation Station, created a fun name recognition activity to teach your child their name for kindergarten.
This preschool name activity, will allow your child to color, cut, and glue, which will prepare them for kindergarten activities.
You will only need crayons, scissors, glue, and Mrs. Jones FREE caterpillar name activity printable. 
Days of the Week With Legos – Carisa from 1+1+1=1, has a fun way to teach your preschooler the days of the week.
This is a simple Days of the Week activity using Legos and a sharpie marker.
This learning activity can also be used for teaching the Months of the Year.
Road Shape Mats – Beth from Preschool Play and Learn .com, created fun road shaped printables to teach preschoolers their shapes!
With Beth's Road Shape Mats, you can teach your child how to identify a square, rectangle, circle, and oval.
This is such a clever hands on activity that will easily teach kids their shapes.
You will only need Hot Wheels to fit on this printable.
Alphabet Sensory Table – Jamie from Play to Learn Preschool, has a fun playful activity that will keep your preschooler busy with learning their alphabets!
This sensory activity for preschoolers, will allow your child to go on a letter hunt in their rice filled sensory table or bin.
Once the letter is found, your child will have to match the magnetic letters to the letters that you put on a cookie sheet. How fun is that!
I really like this hands-on learning activity because it is versatile. You can use this preschool sensory bin with magnetic numbers and letters.
I know my daughter will love this sensory activity, so I will definitely put this together for her.
Visit Growing Hands-On Kids to learn more about the importance of sensory activities.
Paper plate Emotions Masks – Allison from No Time for Flash Cards, came up with a simple but creative way to teach your preschooler about their emotions.
If it's one thing we know about preschoolers, they are constantly learning how to take control of their emotions.
This activity focuses on 4 emotions that you are likely to see young children express: happy, sad, angry and silly.
This preschool activity will allow your child to draw the emotions they are feeling or want to learn more about, with your guidance.
You will only need a limited amount of craft supplies that you are likely to have around the house.
Magnetic Letter Sensory Bin – Karen from ABC's of Literacy, has a fun sensory bin activity that will keep your child excited about learning the alphabets.
This fun preschool activity allows your child to use a magnetic wand to search for letters that are hidden in the sensory bin.
Once the letters are found, you will use ABC's of Literacy's Free alphabet printable to match the letters that are found.
Fingerprint Patterns – Mandisa from Happy Toddler Playtime, came up with a fun preschool activity that will help teach patterns to preschoolers.
It's a hands-on activity that involves paint, which any child will love! You will only need a sheet of paper, color coding labels, and kids hand paint.
Body Parts Match – Liz from Liz's Early Learning Spot, created a Free printable to teach body parts to toddlers.
This free printable will allow your toddler to discover more about their body, while learning the parts of the body. You will only need Liz's free printable, mini clothespins, scissors, Blu-Tack, and crayons. 
Are you thinking about teaching preschool at home, but unsure where to start?
Teaching homeschooling preschool doesn't have to be complicated, so download your Free Preschool Learning Checklist Printable below to get instant teaching ideas.
That concludes 20 Fun Preschool Learning Activities! I hope you found something that you can do with your little one.
What are some of your preschool activities that you like to do? Please share in the comments below!
Be sure to Pin this for later!
Related Articles:
Pom Pom Egg Carton Activities for Toddlers & Preschoolers
DIY Valentine's Day Slime Recipe
Kids Christian Easter Crafts & Activities for Resurrection Day
Preschool Educational Activities:
If you have preschool learning activities that you are doing or have done with your child, please share in the comments below!