Have you been feeling the pressure to start doing Bible study with your family, but can't seem to find the time? I completely understand and can totally relate because this was once me.
Instead of finding time to do Bible study with our family, my husband and I didn't make it priority, but made excuses as to why it didn't happen.
But as we began to grow closer with Jesus, He started to convict us of our excuses, and revealed why it was so essential to start teaching our children more about God's Word.
Taking our kids to church on Sunday and allowing them to go to their classes (hoping they will learn about Jesus), just isn't enough.
Don't get me wrong, the church is awesome for helping our children's spiritual growth journey with God, but it shouldn't be the only source of their growth.
God wants us as the parents to teach our children how to grow in God's word.
I really like how the Amplified Bible describes this in Proverbs 22:6: "Train up a child in the way he should go [teaching him to seek God's wisdom and will for his abilities and talents], Even when he is old he will not depart from it."
This scripture describes so perfectly why it's so important for us to make time for family Bible study.
As you may know, having Bible Study with your family is essential for a deeper relationship with God. It teaches our kids about God's word, and opens them up to curiosity for wanting to know more about Jesus.
So how exactly do you have Bible study with your family? Simply just start.
Make time in your schedule to dedicate a few minutes for daily devotionals.
How to Have Bible Study With Your Family:
*Disclaimer: This post contains my Amazon referral links and other referral links as well. I will receive a small commission at no cost to you, if you purchase through one of my links or banners. Thank you so much for your support! Please read my  referral link disclosure to learn more about it.*
Watch My Family and I do Bible Study!
What are daily devotionals?
Daily devotions are a set time dedicated to God by studying His scriptures, and meditating on how it applies to one's self.
The thought of adding another thing to your schedule may seem daunting, but it doesn't have to be.
It's really a matter of choosing what's most important for your family.
Society does a great job at making us feel like we always have to be busy with a full schedule, but that is not what God desires.
The story of Martha and Mary gives a perfect example of what Jesus is most interested in.
(Luke 10:38-42, NIV) "As Jesus and his disciples were on their way, he came to a village where a woman named Martha opened her home to him. She had a sister called Mary, who sat at the Lord's feet listening to what he said. But Martha was distracted by all the preparations that had to be made. She came to him and asked, "Lord, don't you care that my sister has left me to do the work by myself? Tell her to help me!" "Martha, Martha," the Lord answered, "you are worried and upset about many things, but few things are needed – or indeed only one. Mary has chosen what is better, and it will not be taken away from her."
Martha was so focused on impressing Jesus by being busy with her many tasks, but Jesus was not impressed and wanted her to focus on the one thing that truly mattered – Him.
When Jesus said, "you are worried and upset about many things, but few things are needed – or indeed only one.", He was saying Martha was stressed and overwhelmed because of the many things she had to do, but only needed to be focused on what He wanted.
Many times we have a full schedule of things to do that overwhelm us and distract us from spending time with God.
This is where we have to decide what's most important in our lives.
Prioritizing time with God and teaching our children to do the same, is one of the most important things we can do as believers in Jesus Christ. 
Since my family and I started doing daily devotions, we noticed a huge change in our children.
They became more intrigued by what they were learning in God's Word, and always look forward to our family Bible study time.
I've also noticed a change in my kid's behavior if we miss our Bible study time together. They're more fussy with one another, lack courtesy, and just aren't very kind.
It's like everything we learned the previous day went straight out the window!
This showed my husband and I how important it is for our children to get the foundation of God's Word before they start their day.
(2 Timothy 3:16-17, NIV) "All Scripture is God-breathed and is useful for teaching, rebuking, correcting and training in righteousness, so that the servant of God may be thoroughly equipped for every good work."
Kids need a constant reminder to do the right thing, and daily devotions are one of the best ways to instill God's character into their lives.
In order to prioritize family Bible study time with God, you will have to ask yourself a few questions to evaluate your priorities.
These are just a few questions you can ask yourself to determine what's most important in your life, and how you can make changes to put God first.
(Matthew 6 : 33, ESV) "But seek first the kingdom of God and his righteousness, and all these things will be added to you."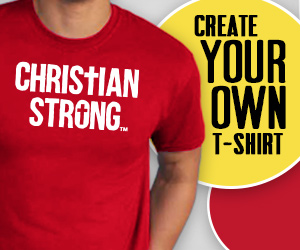 How to Have Daily Devotions
Now that you know what daily devotions are and what you need to do to make them priority, let's discuss how you can start doing daily devotions with your family.
Tips to Start Bible Study With Family:
*If you're still learning how to pray for your children, you can download my Free Scripture Prayer Cards to guide you on what to say.*
Want to Grow in God's Character? Take the Challenge!
If you have been struggling with controlling your anger and want to stop yelling at your kids, this Free mini course will help you take control of your temper, and become a calm mom.
I hope this has motivated you to start having Bible study with your family if you aren't already doing so. Remember, you don't have to be a Bible expert to teach your children about Jesus.
You only have to be a Bible believer! Don't forget to download your FREE guide on how to start Bible study with your family!
If you're looking to start having daily devotions with your family but haven't started, what's holding you back?
Or if you have already started Bible study lessons with your family, what are some things you like to do? Please share in the comments below!
Related Articles:
How to Teach Your Child About God
How to Stop Yelling at Your Child and Identify Anger Triggers
Free Prioritize Your Daily Planner Printable
What to Do When Your Child Has a Tantrum in Public