I grew up in a Christian household that was quite religious, which was one of the reasons I didn't truly find a relationship with Christ for myself until I was older.
I always believed in Jesus but didn't understand the importance of a relationship with Him, outside of not wanting to go to Hell.
Reading the Bible wasn't exactly my cup of tea as a child and even into my adult years. I mainly relied on the teachings from church, which was helpful, but never enough to cause me to seek the Lord for myself.
It wasn't until I was away from family in college, that I experienced a true relationship with Jesus. And once I became a mama, I had an even stronger desire to teach/raise my kiddos up in the Lord.
As a Christian parent, it can at times be difficult to determine where to start with teaching our kids about God. Well, that's how it was for me at first.
It was a bit overwhelming thinking about where to start in the Bible with teaching my children about God.
But thankfully with prayer, the Holy Spirit's leading, and the help of my husband, I discovered it isn't as hard as it seemed.
Teaching our child(ren) about God isn't about forcing them to accept Jesus into their hearts. That's what religion teaches.
It's about teaching them how to have a relationship with God through their discovery of who He is. 
Here are a few tips on how you can teach your child about God without feeling overwhelmed on where to start. 
*Disclaimer: This post contains my Amazon referral links and other referral links as well. I will receive a small commission at no cost to you, if you purchase through one of my links or banners. Thank you so much for your support! Please read my  referral link disclosure to learn more about it.*
How to Teach Your Child About God:
Watch the Video Series Instead!
1. Lead By Example 
Whether you have a baby, toddler, preteen, or teenager, they are watching what you do.
Are you teaching your child(ren) what it means to be a Christian only on Sundays when you attend church, or are you living a life that's Glorifying God on a daily basis?
These are certainly questions I had to ask myself. I grew up thinking it was the responsibility of Sunday school to teach kids about the Bible.
But little did I know, God commands the parent to teach their children about who He is and His unconditional love for us.
(Deuteronomy 6: 5-7, ESV) "You shall love the LORD your God with all your heart and with all your soul and with all your might. And these words that I command you today shall be on your heart. You shall teach them diligently to your children, and shall talk of them when you sit in your house, and when you walk by the way, and when you lie down, and when you rise."
As a parent who's a follower of Christ, you must lead by example for your child's spiritual maturity.
That doesn't mean you won't make mistakes (we all do), but simply put, be the Christian parent that you know pleases God.
Don't just rely on the church or anyone else for that matter, to teach your child about Jesus. Take on the responsibility God has given you and see it as a privilege to do so.
The last thing you want your child to say about you as they are growing up is, "My mom and dad are hypocrites! They always preach at me about God but don't really behave like a Christian."
(Matthew 7 : 5, NIV) You hypocrite, first take the plank out of your own eye, and then you will see clearly to remove the speck from your brother's eye."
Renew your mind daily in God's Word so that you will adopt His character and become the example Christ desires of you.
Want to Grow in God's Character? Take the Challenge!
One of the best ways we as parents can show our kids how much God loves them is through our loving actions.
(1 John 3 : 18, NIV) "Dear children, let us not love with words or tongue but with actions and truth" 
If your child isn't feeling or seeing your loving actions toward them, they will be less likely to listen to anything you have to say about God.
We must live a daily life representing Christ through our actions.
Remember to give God the Glory in everything that you do, so that your child(ren) will hear/see how much you love God, which will allow open conversations to discuss more about Him.
If you have been struggling with controlling your anger and want to stop yelling at your kids, this Free mini course will help you take control of your temper, and become a calm mom.
2. Explain Who God Is to Your Children
It's so easy to tell our kids "Jesus loves you and has a great plan for your life!" but if they have no idea who God is, they may not be receptive to that statement.
Although that type of statement is still sowing a great seed of God's kingdom, our children still need to learn the foundation behind it.
You have to take the time to explain who God is and why you believe in Him, in a way that they can understand.
As believers in Christ, we know God to be a spiritual being who is one in three persons: the Father, the Son, and the Holy Spirit. Also referred to as–The Trinity.
Try 7 Printable Prayer Cards for FREE!
(Matthew 28 : 19, ESV) "Go therefore and make disciples of all nations, baptizing them in the name of the Father and of the Son and of the Holy Spirit,"
The Father – The Ruler and Creator of the universe. God is our Father.
(Ephesians 4 :6, NIV) "one God and Father of all, who is over all and through all and in all."
The Son – Jesus is the son of God. He gave His life to save all of humanity from sin and God raised Him from the dead on the third day. Those who give their lives to Jesus and believe in Him, will have eternal life with Christ.
(John 3 : 16, NIV) "For God so loved the world that he gave his one and only Son, that whoever believes in him shall not perish but have eternal life."
 The Holy Spirit – God's Spirit who lives in those who believe in Jesus Christ and everything He has done to save us from our sin. The Holy Spirit is our helper. 
(John 14 : 26, ESV) "But the Helper, the Holy Spirit, whom the Father will send in my name, he will teach you all things and bring to your remembrance all that I have said to you."
When the time is right, tell your child(ren) how you came to know God for yourself, why you believe in Him, and how He has (literally) saved your life. 
3. Make it Priority to Study the Bible With Your Kids
As busy parents, it can be so easy to say, "I don't really have time to add anything else to my plate." But if we think about what's most important in life, making time for Bible study should be a priority.
(Matthew 6 : 33, ESV) "But seek first the kingdom of God and his righteousness, and all these things will be added to you."
I will be the first to admit that having Bible study time with my kids–as a family, wasn't priority for awhile.
But as my husband and I began to seek a deeper relationship with Jesus, He began to show us the importance of prioritizing Bible study time first–before we began our busy day.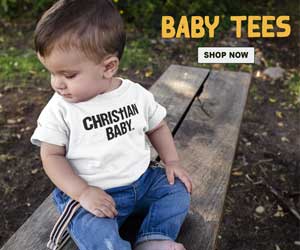 He also revealed to us that only teaching fun and exciting Bible stories to our children wasn't enough. Our kiddos need to learn the foundation behind those stories to truly develop a relationship with Christ for themselves.
On the other hand, Bible stories are still a great way to reference certain topics that are being discussed during a Bible lesson with your chid(ren).
By making Bible study a priority, it also teaches our children to prioritize time with God first.
Alicia at Vibrant Christian Living, has a great method for teaching kids how to study the Bible for themselves. Please check it out!
Once you start Bible study lessons, what exactly should you start teaching your kids?
This was the question I thought would be so hard to answer once I became a parent, but discovered it wasn't hard at all.
How to Teach Kids About God: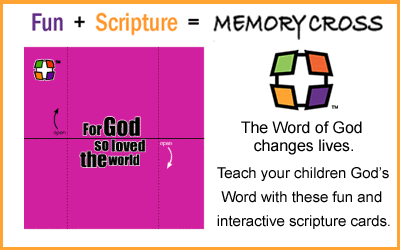 Tips On How to Do Bible Study Lessons with Your Child
The main thing is to START. Don't procrastinate or allow distractions to stop your dedication to do daily devotions with your child.
Get your child their own Bible. They will likely be excited to have their own Bible to follow along. My daughter has

The Beginner's Bible

and my son has

CSB Kids Bible

.

Ask the Holy Spirit where you should start. He knows what you and your family need at that time.

Don't make the lessons too long so you don't overwhelm your child(ren). My kids are currently two and five years old so we keep the lessons between 5-10 minutes.

Keep a light and fun learning environment. You don't want your children to dread doing lessons with you daily.

Come up with a fun activity to do that pertains to the lesson. If you have a tight schedule in the mornings, then schedule time later in the evenings or on the weekends.

Share an experience that has happened in your life that relates to the topic at hand.

Allow your child(ren) to ask questions. Even if he/she have a lot of questions, don't discourage them.

 Always encourage questions and if you don't know the answer to some of them, be honest and tell them, "Let me get back to you on that one."
4. Pray With Your Child and Teach Him/Her How to Pray
While growing up, praying for someone else was always something I was afraid of. I would always think, "I don't know what to say."
But what I failed to realize was that I didn't have to know how to pray for someone by myself because I have the Holy Spirit–who speaks through those who believe in Him.
(Romans 8 : 26, NIV) "In the same way, the Spirit helps us in our weakness. We do not know what we ought to pray for, but the Spirit himself intercedes for us through wordless groans."
So what exactly is prayer and how should we teach our kids to pray?
I unfortunately, grew up thinking prayer was only asking God to do things for myself or others. When in fact, its SO much more than that.
As I've grown more in my relationship with the Lord, I have discovered prayer is not just a religious obligation, but a relational matter.
It's not just remembering scriptures so that we can recite them, but remembering them so that God's word can manifest in our lives.
Prayer is an intimate time of communication with God.
If you want to learn more about prayer, check out: Understanding The Purpose And Power of Prayer by Dr. Myles Munroe. I've learned so much from this book!
In Matthew 6 : 9-13, Jesus explains how we should pray. Here are a few key points in this passage, which explain what we should be praying about.
Points On What We Should Pray For
Always glorify and thank God for who He is and what he has done in your life.

Ask God to make his presence know on earth as it is in Heaven. We always need more of God's influence in the world.

Thank God for always supplying every need for life through Jesus Christ. Jesus is the bread of life.

Repent (change your mindset) from the things you no longer want to partake in. Ask God to keep bitterness out of your heart and to help you forgive those who may have hurt you.

Ask God to help you use the self-control He has given you so that you do not fall into temptation, which comes from the enemy. Thank Him for His protection from all of the plans of the evil one.

Remember that all these things are only possible through Christ and when you see your prayers come to past, always give God the glory.
You may be saying, "Well how can I teach my kids to pray this way?"
Allow your child(ren) to see/hear you pray and break down important points that they should pray about.
Examples for Teaching Your Kids to Pray
Thankfulness
Kindness
Repentance
Forgiveness
Self-control
Protection 
All Fruit of the Spirit
There are so many other things that you can teach your child to pray about, but these are just a few starting points.
Do You Need Help On How to Pray for Your Kids?
These Customized Scripture Prayer Cards will help guide you on where to start.
Try 7 Printable Prayer Cards for FREE!
5. Play Worship Music
Worship is giving honor to God with thankfulness by submitting praise to Him.
Playing worship music is an awesome way to keep an atmosphere of God's presence. Allow your child(ren) to see you worship the Lord (not just at church) and encourage them to join you, but don't force them.
This is another great way to teach kids about God and why we praise and worship Him.
(Psalm 147 : 1, ESV) "Praise the LORD! For it is good to sing praises to our God; for it is pleasant and a song of praise is fitting."
Whenever I'm at home or in the vehicle, I make it a point to have on worship music. My kiddos actually have a list of kids Christian songs that they LOVE.
Bethel Kids Music is one of their favorite! Whenever any of their songs come on, they are totally engaged and in full out worship. I love it!
More Kids Christian Songs
These are just some of the many Christian songs that my kids love, so I hope your kids will enjoy them as well!
6. Watch Kids Christian Cartoon Shows Or Movies
Influence through technology is a huge part of teaching our child(ren) about God.
With all of the dark (magic based) shows out there–that the enemy uses to grasp our kids attention, it's important we have a Godly influence in their lives through technology.
As parents, we must guard their hearts so that Satan will not have a place in our kids lives.
(Proverbs 4 : 23, NIV) "Above all else, guard your heart, for it is the wellspring of life."
Therefore, my kiddos now only watch educational shows and Christian shows, which they truly enjoy.
Kids Christian Cartoon Shows/Movies
Superbook – My kids absolutely LOVE Superbook! It's full of Bible story adventures that immediately grasp their attention.
Hermie and Friends – Hermie is a Christian cartoon based in a world of bugs. Hermie is a caterpillar who helps his other insect friends talk to God and helps them learn to make wise choices together. It's full of adventure and my kids love to watch this show! The message behind each episode is very meaningful.
The Beginners Bible – This series has been a great reference for us after we have a Bible study lesson so that our kids can have a live visual of what they have learned.
Psalty – Psalty is an old school show/praise song series that I grew up on. My mom actually reminded me of the show and now my kids watch it often. They love it!
LifeKids – This is an awesome show that my kiddos watch on YouTube. It has a unique way of explaining different Bible stories by taking the viewer on an adventure. It also has fun songs and scripture memory versus. My kids love it!
Boz – Boz the Bear is a Christian based learning show that teaches kids about a variety of things: Colors & Shapes, Numbers, Adventures in Imagination, Discovering the World, Friends & Helping, Christmas, and so much more!
This was the first Christian based show that my kids watched and they still love it to this day.
Veggietales – Veggietales is such a classic! My kids enjoy a few of the shows but don't find interest in all of them. It's still a great Biblical based kids show.
Joseph – This is a great story about Joseph for kids. My hubby and I did have to explain what was happening during the movie, but our kids still enjoyed it overall.
There are so many more Christian kids shows/movies out there so I would encourage you to take the time to find more for your child(ren).
7. Read Christian Children's Books
Both of my children enjoy reading books and we have a few Christian children's books that we love.
You can get Bible story books or books that teach Biblical principles, which are important for our children to learn. 
(Proverbs 18 : 15, ESV) "An intelligent heart acquires knowledge, and the ear of the wise seeks knowledge."
Christian Children's Books
There you go! Simple ways to teach your child about God. I hope this was helpful for you!
If you have other ways for teaching your kiddos about God, please share in the comments below. I'd love to hear it!
Related Articles:
How to Pray for Your Children: Personalized Prayer Cards
How to Have Bible Study With Your Family
How to Stop Yelling at Your Child and Identify Anger Triggers
Free Prioritize Your Daily Planner Printable
What to Do When Your Child Has a Tantrum in Public
Don't forget to download your 7 FREE Printable Scripture Prayer Cards!