Do you want to know how to pray for your children, but feel overwhelmed on where to start?
I totally get it because that was me for some time.
There were so many things that I wanted to pray about for my kids, but I didn't know where to begin.
Things like protection, integrity, peace, confidence in their identity, etc.
As I began to grow closer in my relationship with Jesus, He started to reveal to me how simple it was to pray for my kids without feeling overwhelmed.
He made me realize that prayer doesn't have to be this strenuous task that never ends.
Praying may seem like a task that has to take hours upon hours, but I'm hear to tell you that's simply not true.
Without complicating what prayer is, here's my simple definition: prayer is an intimate time of communicating with God.
Growing up, I always thought prayer had to be long and full of elaborate words. But that's actually opposite of what Jesus teaches us.
(Matthew 6 : 6-7, NIV) "But when you pray, go into your room, close the door and pray to your Father, who is unseen. Then your Father, who sees what is done in secret, will reward you. And when you pray, do not keep on babbling like pagans, for they think they will be heard because of their many words."
In this passage of scripture, Jesus perfectly describes how we should pray for our children, family, friends, or anyone else He places on our hearts.
It's not about the many words we speak as Jesus clearly states, but it's about that intimate time of communicating with God.
"So how do we go about doing this?" you may be thinking, and the answer is simple.
We pray for our children by using the Word of God as a daily guide. 
Reading God's Word on a daily basis will give you fuel for the day ahead and teach you how to pray for your kids.
*Disclaimer: This post contains my Amazon referral links and other referral links as well. I will receive a small commission at no cost to you, if you purchase through one of my links or banners. Thank you so much for your support! Please read my  referral link disclosure to learn more about it.*
How to Pray for Your Children
Simple Ways to Pray for Your Children:
-Get up early and dedicate that time to God
I know this can be extremely hard as a mom who barely gets enough sleep as is, but I promise it will be as rewarding as Jesus states in Matthew 6:6.
This was definitely the area I struggled with the most in my relationship with God.
It was always so hard for me to get up early because I LOVE MY SLEEP, and I'm sure you do too!
Plus, I realized how much sleep I missed out on when I first became a mom.
It wasn't until my adult years that I made the commitment to start getting up early to spend quality time with God.
I didn't start out getting up at 5:00 AM. It was a gradual process that I had to adjust my body to without falling asleep.
This process started out with me getting up at 6:00 AM, 5:45 AM, 5:30 AM, and now 5:00 AM.
It took a lot of discipline by forcing myself to go to bed earlier than usual, and by keeping a tight routine to dedicate time to God early in the morning.
So I would encourage you to start getting up at the time you know will be realistic for your schedule.
Whatever time you choose, just make sure you're up before the kids to spend enough quality time in God's presence.

What truly caused me to have a change of heart and get up early to pray, was seeing how Jesus sought the Father early in the morning.
(Mark 1 : 35, NIV) "Very early in the morning, while it was still dark, Jesus got up, left the house and went off to a solitary place, where he prayed."
This motivated me to make a change for the sake of seeking God early in the morning just as Jesus did.
My ultimate goal is to be more like Jesus in my everyday life, and this was a huge start for me.
I just made the decision to make this apart of my daily morning routine.
We make adjustments for everything else we have going on in our lives that's important to us, so why not do it for God as well.
Want to Grow in God's Character? Take the Challenge!
If you have been struggling with controlling your anger and want to stop yelling at your kids, this Free mini course will help you take control of your temper, and become a calm mom.
Benefits of Getting Up Early to Pray for Your Children
It's quiet early in the morning. If you get up before your kids wake up, you shouldn't have to worry about them interfering with your prayer time.
You will be refreshed for the day ahead. Since I started dedicating time to God in the morning, I've had more peace, patience, and strength to take on the tasks for the day. The days that I have missed my morning time with the Lord, I noticed I would be less patient with my children, and overwhelmed with the many mom duties I needed to accomplish. Nothing is more important than spending precious time with God in the morning, and it always gives me a boost and direction for the day ahead.
You can focus on what you want to pray about. There are limited distractions early in the morning, which is helpful for focusing on seeking God. God is always speaking to us through the Holy Spirit, but sometimes we miss what He is saying from the distractions of life.
God will reveal His secrets to you. When we honor God by spending time with Him, He reveals things to us that we have been praying about along with things He wants to show us. Some of the biggest things I've prayed about concerning my children, purpose, etc., was revealed to me during early morning prayer. Keeping a prayer journal is good for helping you document the things the Lord reveals to you. I'm currently using this prayer journal and really enjoy it!
(Jeremiah 33 : 3, NIV) "Call to me and I will answer you and tell you great and unsearchable things you do not know."
-Find places to spend quiet time with God
Once you've mastered getting up early to seek the Lord in prayer, you have to find a place that will keep you motivated.
If you know you will end up falling asleep in your bed, then your bed may not be the best place for you to pray.
I definitely couldn't start out praying while in bed without falling asleep, but now I can!
I started getting up to pray in my bathroom, then my closet, and now I can successfully pray in my bed (if I choose to) without falling asleep.
I don't tell you this to boast, but to show you my progression.
This process takes time so don't pressure yourself to have it all figured out from the start!
Here are a few ideas of places you can pray in your home
Pray in the closet. Whether it's the closet in your room, the kids room or guest room, get in the closet!

Praying in the closet is a great place to start your prayer time with God.

Pray in the bathroom. The closet and bathroom are definitely two of my favorite places to pray. It's quiet, secluded, and you're not likely to be interrupted (if you're there before everyone wakes up!).
Pray in the nursery. If your baby is still sleeping in your room, you can get up early and go pray in the nursery.
Pray in the garage. Depending on the season, it may be cold or hot in the garage, but it is a secluded place that you can make your own. Just get creative!
Pray in the basement. If you have a finished basement, this could be a perfect secluded place to pray early in the morning.
These are just a few ideas to help you find a solitary place in your home to pray!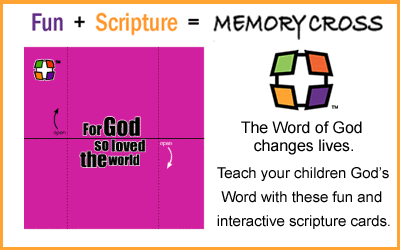 -Meditate on God's Word Daily
Now that you're mastering getting up early to pray and have a special solitary place to pray, it's time to meditate on God's Word daily.
When I first began to get serious about reading God's Word on a daily basis, the first question I had was "Where do I start reading the Bible?"
The best way to know this is by asking the Holy Spirit to direct you on where to start reading the Bible. 
He is truly the only one who knows your heart and can reveal solutions to you from specific scriptures.
When it comes to praying for your kids, there are so many topics that you may want to cover in prayer.
This is where I felt overwhelmed because there was so many things I wanted to pray about for my children.
But God showed me this doesn't have to be overwhelming, and it is actually a simple task.
The simplest way to pray for our children daily is by praying 1-3 scriptures per day.
Simple enough right?
You can do this by using personalized prayer cards.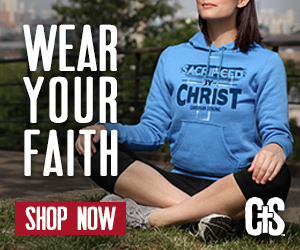 Personalized Prayer Cards:
-What are personalized prayer cards?
Personalized prayer cards are Bible verses that are used as devotionals to pray over a specific situation.
I've discovered that using Bible verses to pray about any situation, is the best way to see the manifestation of prayers answered.
Whether you're praying for healing, protection, or peace over your children, using specific scriptures for those categories will give you the words to say.  
Customized prayer cards will help you speak life over your children by declaring God's Word.
-How do you use personalized prayer cards?
The simplest way to use personalized prayer cards is by choosing 1-3 categories per day, of scriptures to read for as long as you desire.
I personally like to customize Bible scriptures by adding my children's name in the verse.
For example, the scripture Psalms 4 : 8 says, "In peace I will lie down and sleep, for you alone, LORD, make me dwell in safety."
I would personalize this scripture by adding my kids names to it; Psalms 4 : 8 "In peace (child's name) will lie down and sleep, for you alone, LORD, make (child's name) dwell in safety."
This is something my mom taught me, and I've been doing this for awhile now and have seen great manifestation of my prayers and others, be answered, which has greatly built my faith in God's Word.
<
/p>
*I'm in no way trying to change God's living Word. I'm only adding our names to the scriptures to really make them become apart of who I am, and hopefully my children as well.*
Prayers to Pray Over Your Child:
Now that you know how to meditate on God's Word daily and how to use personalized prayer cards, let's talk about what to pray over your children.
There are so many things that we can pray over our children using scriptures from the Bible, but here are a few categories to consider: 
Salvation

Protection

Integrity

Obedience

Patience

Peace

Peaceful Sleep

Good Health/Healing 
And the list goes on! These are all categories that I use from the Bible to pray over my children.
I know this may seem like a lot because you would actually have to search for these scriptures, but that's what makes your special prayer time in the morning with God so precious.
He will reveal which scriptures to focus on for the day and keep you at peace throughout the process.
But if you're like me and would really appreciate customized scripture prayer cards already created for your convenience, I've gotcha covered!
The Lord has placed it on my heart for some time now, to create printable prayer cards to help other moms to easily pray for their children without feeling overwhelmed.
Try 7 Printable Prayer Cards for FREE!
These prayer cards are specific Bible verses to pray over your children during your alone prayer time with God.
I hope this article has motivated you to start growing your intimacy with Jesus in prayer while you dedicate that special time just for Him.
Do you have any tips on how to pray for your kids? Please share in the comments below!
Don't forget to download your 7 FREE Printable Scripture Prayer Cards!
Related Articles:
How to Teach Your Child About God
How to Have Bible Study With Your Family
How to Stop Yelling at Your Child and Identify Anger Triggers
Free Prioritize Your Daily Planner Printable
What to Do When Your Child Has a Tantrum in Public
Pin it for later!